In the last article in the Domain Name series, we looked at understanding domain name account management so that you retain control and legal rights over your domain name. In this article we'll look at why you must buy from an Accredited Registrar that provides you with a dedicated domain name account.
There's a lot of confusion about purchasing Domain Name(s) and Web Hosting, because they're always offered together. If you go to a Domain Name Registrar and buy a domain name, they'll immediately offer you web hosting, and the same is true of web hosts. If you buy web hosting, they'll offer you a super cheap domain name.
The best advice is to purchase domain name(s) with an Accredited Registrar and purchase webhosting from a good web host.
If the Accredited Registrar also happens to be your web host of choice, then check with them that you will be provided with a dedicated domain name account. If they don't, then prefer to register your domain name(s) with a company that does provide this feature for you.
Find out what an Accredited Registrar is here
An Accredited Registrar is licensed by a Registry to sell domain names on it's behalf.
Registry

All top level domains (TLDs) like .ie, .uk, .com, .net, .org, .eu and so on, have their own oversight or governing body called a Registry. Registries don't normally sell domain names, they just make the rules for their particular TLD.

Registrar

Registries usually outsource domain selling to Registrars. Registrars who are licensed directly by the Registry are called Accredited Registrars. These are who you should buy your domain names from.

Reseller

Most Registrars have affiliate programs to help them sell more domain names. These Resellers are typically smaller web hosting or design firms. If you buy from a Reseller, you may not have the same protection as you would from an Accredited Registrar.
IE vs ICANN Accredited Registrar
The Registry for the IE domain keeps a list of their Accredited Registrars here.
ICANN is not a Registry but acts as an oversight body for a large number of member Registries. These would include popular domains such as .com, .net, .org, .eu, .me, .tv, .uk and so on. An ICANN Accredited Registrar means they are approved by ICANN to sell domain names for one or more of the Registries signed up with ICANN. If you're buying any of those, then seek out an ICANN Accredited Registrar.
How to Register a Domain Name
THIS IS THE SMART WAY TO DO IT
Purchase domain name from an Accredited Registrar who provides you with a domain name account
If you registered the domain name on behalf of a company, then log into the domain name account and edit WHOIS contact details. Otherwise you can skip this step since you are the Registrant by default.
Choose a good webhost and purchase a package with the option:
I have a domain name and I will update the nameservers
Your new webhost will email you 2 or 3 nameservers, they may look something like this: ns1.somehost.com, ns2.somehost.com
Log into your domain name account and add those nameservers beside the domain that you intend to  use for your webhosting/email
Wait 12-24h (for the internet address system to catch up), and your webhosting and email will be ready for you/your tech person to set up on the webhost
DON'T DO THIS
Tempting as it is, you may end up with no legal hold on your domain name.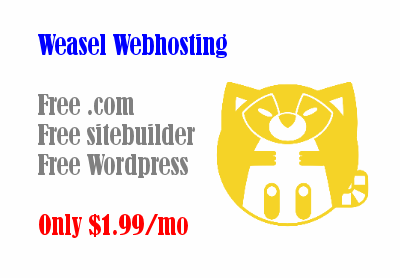 Are you woke? Your domain name account should be independent from your web hosting account.
You might be thinking Well, this sounds really complicated, but a domain name is a LEGAL entity and you need to be in control of it even to do the simplest things like switch web hosts or transfer your domain to a new registrar or even new owner. If you're not the Registrant of the domain, then you're not the owner. If you're not the Administrative Contact of the domain, then you can't approve transfers. If you don't have the log in to the domain name account then you're at the mercy of whoever the Account Holder is. The courts recognise the legal entities of the domain name as having rights, and that's why you need to register your domain names with an Accredited Registrar who provides you with a dedicated Domain Name account. That's where you can manage the four legally recognised contacts of the domain name to ensure your legal protection, rights and control over your domain name(s).
IE Accredited Registrars
You will find a list of IE Accredited Registrars selling .ie domain names here. Under Irish law, you must be named as Registrant of the domain, meaning that you are the "owner". The .ie registry (weare.ie) recommends that you also nominate yourself as the Administrative Contact. Normally the Accredited Registrar will be the Billing Contact. You should not be obliged to buy web hosting from the Accredited Registrar even if they provide this service. You should be free to choose any web host that you want.
Note: not all IE Accredited Registrars will provide you with an dedicated domain name account.
ICANN Accredited Registrars
For most other top level domain names such as .com, .net, .org, .uk and so on, please purchase from an ICANN Accredited Registrar:
Remember even if a company is ICANN Registered, it doesn't mean they are licensed to sell you any or all top level domain names. You should check which top level domains they have been accredited by ICANN to sell before you buy.
Not all Accredited Registrars are Equal
An Accredited Register should provide you with an dedicated Domain Name account where:
You are the Account Holder and you can edit the WHOIS Contact Details for each domain name as appropriate to you/your organisation's needs. This is what puts you in control and gives you the legal protection and rights to the domain name.
You can make your WHOIS Contact details private. This should be a free feature, it's called WHOIS Privacy.
You can control the Registrar Lock - the lock prevents editing Contacts or changing nameservers if you need to switch web hosts. It's a safety feature, but it should be under your control.
You can change your nameservers at any time to point to a web hosting company of your choice.
Who to Choose
Personally I would choose an Accredited Registrar with a long history of Domain Name registration and who is both an IE and ICANN registrar. That means you can keep all your domain names with the one company.
If you're looking for an experienced Irish company that fits the bill, then check out Blacknight.com
Otherwise to make a good choice, check that they're officially licensed to sell most of the top level domains, including the .ie domain and make sure that:
They have a decent ranking on TrustPilot, read the comments
They will provide you with dedicated Domain Name Account where you can edit all your contacts and change your nameservers
They are fairly priced
They allow you to control the Registrar Lock ("Domain Lock")
They provide free WHOIS privacy
How To's
Here's a list of useful YT videos that take you through step by step instructions:
*This is only required if you register a domain on behalf of a company. In this case, the Registrant must be the company. The other contacts (admin, billing, technical) should be pre-agreed with those persons in the company.
What's Next?
Now that you've got the domain name, you might be interested in reading How to Choose a good Webhost